Monday, May 29th, 2006
Next Session: Friday, June 9th, 2006
The Cauldron Chronicle, covering the biggest stories of the Crater Lake area for six centuries. Check out the right hand column for Cauldron's latest news, or below for firsthand accounts of our reporters in the field.
Hereos' Tales
Resources
Right Column
Nam faucibus urna non arcu. Morbi vulputate hendrerit tellus. Donec porttitor vulputate mi. Praesent eros pede, molestie eget, posuere vitae, vehicula at, erat. Etiam accumsan elementum magna. Vivamus cursus pretium pede. Suspendisse eget lacus at nulla condimentum laoreet. Vivamus vulputate, nulla in tempor malesuada, justo lacus placerat lacus.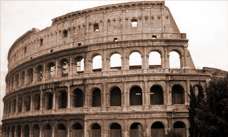 Sed eget turpis ut lacus congue blandit. Proin faucibus sodales ligula. Praesent placerat nibh ut risus. Vivamus faucibus urna et mi. Integer porta, odio ac fringilla nonummy, urna mi dapibus lorem, in porta erat nulla ut wisi. Quisque sed metus.